Working with the DCP
Working with the DCP
How development disturbance fees work
Attention All Developers and Construction Personnel:
Prior to development on private or other non-federal property in Clark County, Nevada, the developer must obtain a grading or building permit from the appropriate City or County agency. The permitting office for the City or the County will collect a mitigation fee of $550 per acre, if one has not previously been paid. This is a one-time fee that funds the Desert Conservation Program.
Additional requirements can be found in our developer requirements handout.
Development or ground disturbance on federal property is handled by the U.S. Fish and Wildlife Service (USFWS) and the federal land managing agency. You may contact the U.S. Fish and Wildlife Service, Bureau of Land Management and the U.S. Forest Service at 702-515-5000.
Disturbance Fee Payment Locations for Non-Federal Properties:
Unincorporated Clark County
4701 North Russell Road
Las Vegas, NV 89118
(702)455-3000 Fax (702)221-0630
Boulder City
City Hall
401 California Avenue
Boulder City, Nevada 89005
(702)293-9282 Fax (702)293-9392
City of Las Vegas Development Services Center
333 N. Rancho Drive
1st Floor
Las Vegas, Nevada 89106
(702)229-6251
City of North Las Vegas
2266 Civic Center Drive
North Las Vegas, Nevada 89030
(702)346-2835 Fax (702)346-5382
City of Mesquite
10 East Mesquite Blvd.
Mesquite, Nevada 89027
(702)346-2835 Fax (702)346-5382
City of Henderson
240 Water Street
Henderson,Nevada 89009
(702)267-3620
Fax (702)267-3605
If you have any questions regarding mitigation fee payments to Clark County, please contact 702.455.3536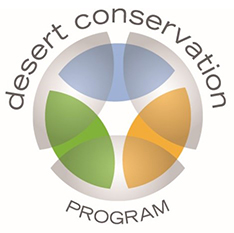 The DCP implements actions to ensure survivability of covered species in the wild.
Construction Site Training and Dust Certification Classes
The DCP offers construction site training free of charge.
To request a training session, please contact Audrie Locke at 702-455-2705, or email her at Audrie.Locke@ClarkCountyNV.gov.