Shredding Tips
Shredding Tips
Your vehicle
An off-highway vehicle (OHV) is defined as a motor vehicle designed primarily for off-highway and all terrain use. The term includes, but is not limited to:
All-terrain vehicle (ATV)
Off-highway motorcycle (OHM)
Dune buggy
Snowmobile
Utility vehicle (UTV) also known as side-by-side
Any other vehicle used on public lands for recreation
Off-Highway Vehicle registration is required in Nevada, it's the law. All traffic laws of the State of Nevada must be complied with during operation of an OHV.
Your speed
Obey any posted speed limits. If the speed limit is not posted, drive in a manner that is reasonable and prudent for the current road conditions.
Your registration
As of July 1, 2012, all OHVs in Nevada must be registered. For information on how to register please visit ohv.nv.gov/register
Your safety
Take a buddy when you can. If you cannot, make sure someone knows where you are and when you plan on returning. For emergencies, call 9-1-1. Always make sure to take plenty of water. It's also a good idea to take an emergency form of communication such as a hand-held radio and educate yourself on the appropriate emergency channels. Helmets are required for ALL operators and riders when operating on a county, town, or city maintained road.
Where you can shred
OHV use has increased dramatically over the years, involving riders of all ages and abilities. More riders means more trail use and more dust. This means more impact on our lands, community, and health. To get started on finding a shredding location, please download the OHV Guide Map.
However, because different agencies manage different roads and trails for OHV use, make sure you check with the appropriate agency if you have any questions regarding OHV use in a particular area.
Las Vegas, Pahrump, Red Rock, Sloan Field Offices
Bureau of Land Management
Southern Nevada District Office
4701 North Torrey Pines
Las Vegas, NV 89130
402.515.5000
Spring Mountains National Recreation Area
U.S. Forest Service
4701 North Torrey Pines
Las Vegas, NV 89130
702.515.5450
Information provided by the Southern Nevada Agency Partnership
Quick Links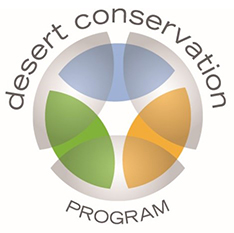 The DCP implements actions to ensure survivability of covered species in the wild.
Looking for more information on OHV use?
The Nevada Commission on Off-Highway Vehicles promotes safe and responsible use of Nevada's outstanding opportunities for off-road recreation.